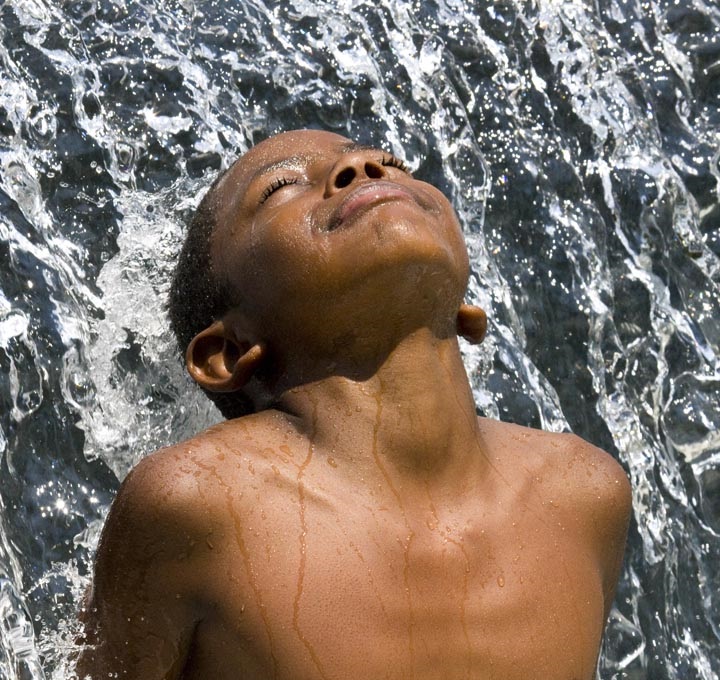 This is not the post I expected to be my first of 2012. As 2011 came to a close, I was gathering my thoughts and taking notes around setting my intention for the year. I'm not big on "resolutions" — much like "diets," they seem to be things that you take on temporarily, and I am much more about lasting change. But there are a variety of occasions that naturally lend themselves towards a fresh start, and the new year is certainly one of them. 2012 is a year of power, and I envisioned kicking it off with some visioning and goal setting, perhaps a burning bowl ritual or a cleanse, really starting the year off on the right foot.
Best laid plans. This year is definitely confirming my belief that it is a year of power, but not in the grounded and flowing way I was expecting. It has been much more like wading out into the ocean and getting knocked down by a wave, standing back up again just to be knocked flat by another wave. And another. And another. And another. There was a Friday night mid-January when I was standing in my kitchen sobbing hysterically, frantic with how overwhelmed I was, with how much my life appeared to be spiraling out of control. Something broke in me that night, something that made me realize that no, truly, I am not going to get it all done. In fact, I'm not going to come even close to getting it all done. And some days that will well and truly suck. But most of the time it will genuinely be okay. It was a moment of surrender, and man, did it ever feel good.
Surrender can be a frightening concept. It leaves us feeling so vulnerable, so raw, so exposed, so powerless. But there is incredible power in surrender, in letting go, in getting out of the way. I find myself often believing the fallacy that I am somehow in control, which when you consider that I live with a toddler, a baby, and a husband is rather humorous. But when I let go, I allow myself to be carried along by the flow. And perhaps more importantly, I allow myself to step more fully into the moment and savor what it is that life is offering up for me right now.
Three stomach flus, one flu flu, and countless other ailments and challenges later, I look back over the last two months and recognize that there was a shift that needed to take place for me. A shift away from "holding it all together" to "going with the flow." A shift from needing to get it all done to handling whatever is right in front of me. A shift from needing to be anything approaching perfect to just showing up as the best me I can muster in the moment. And some days it works better than others — it is definitely a work in progress, as with everything else in my life. But somewhere in the midst of this chaos, I have found some peace.  I am truly grateful for this path that I am walking through this life. It isn't always easy, but it always brings me the gifts that I need. I have never been more clear about what my priorities are, about what is truly important, about what I have to be grateful for, about how blessed I am. So thank you 2012 for your ocean of power. I surrender. Namaste.
Originally posted on Pachamama Spirit