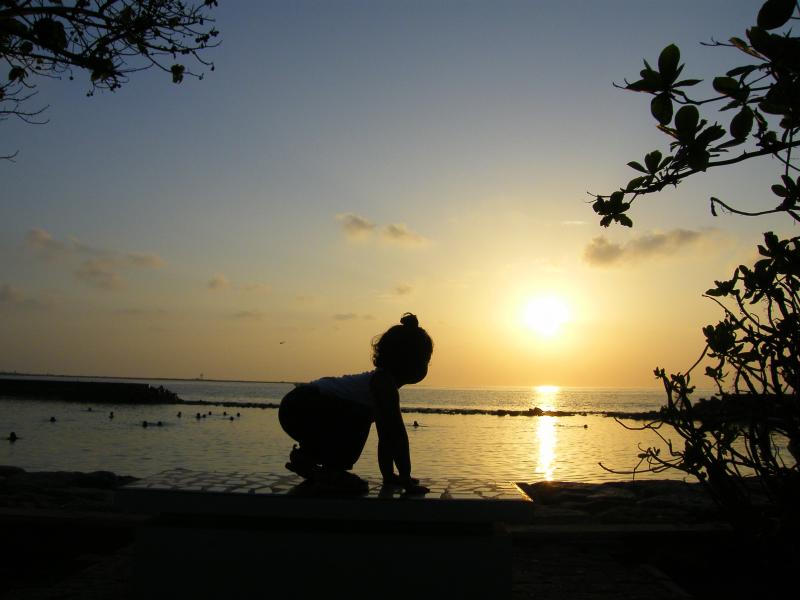 If you put yourself in a position where you have to stretch outside your comfort zone, then you are forced to expand your consciousness. ~ Les Brown
I love how parenting stretches me, literally and figuratively. Every time I think we've got it all figured out, something happens that throws off our delicate balance and we get to find our sea legs again. It happens often enough to make me feel like the off-kilter is the normal and the balanced is the unusual, which can be a bit unsettling at times, especially when one of your children is at his best when he can anticipate what is coming next (to put it lightly). At this point, we have many tools in our toolbox gathered over the last few years of untangling where all the challenges lie, but by far my favorite is Spirit Time.
The idea first formed when I left the corporate world to stay home with my boys three years ago (when they were 10 months and 2.75 years old) and has evolved over time as they have grown and changed (as have I!). Originally about me missing a more formal morning practice, wondering how I could incorporate meditation into a schedule that was entirely not my own, it has become an opportunity to infuse a little stillness and connection into our chaotic days. A little meditation, a little reading, a little movement — that is the goal, although depending on the day I'm happy to hit on any of those three and call it a success! While Spirit Time certainly appears to be most successful first thing in the morning, when the boys are themselves most capable of stillness, grabbing a few minutes at any time of day can have positive effects.
We had an especially fulfilling Spirit Time earlier this week and it was a great reminder of why I like to do this, why it's an important tool in the toolbox even when (or especially when) it feels like there's never enough time, and how the effects of one morning can last for several days.
"Whenever I feel blue, I start breathing again." ~ L. Frank Baum
My summer babies are still 3 and 5, which is a good thing for me to remember when I choose what meditation to do on any given day. I've found that the more formal the meditation, the less likely they will have the attention for it; however, we frequently practice focusing on our breathing throughout the day — they don't think of it as meditation, but it is building a practice all the same. That said, I still try guided meditations as it is its own practice. This week we tried a couple of meditations from YouTube. "Kids Meditation #5 – Light as a Feather – Soothing, Relaxing – Brahma Kumaris" started off lovely — I was really enjoying the process of having my body float area by area — but I noticed Spider Boy's breathing had a catch to it. When I opened my eyes I could see he was growing increasingly anxious and tears were starting to well up in his eyes, so I stopped the meditation. It turns out that the idea of "floating" was disturbing to him — it was as if he didn't like the idea of being untethered from the earth — so we did a little grounding exercise to help him reconnect and relax. Whew! We had a lot more success with the short film "Just Breathe," by Julie Bayer Salzman & Josh Salzman. While not directly a meditation, it shows adults meditating and has kids talking about their emotions and then breathing. Bean got especially into it, doing a lot of deep breathing, and afterwards we got out our mind jars and enjoyed watching the glitter fall for a little while.
My YouTube playlist kept going at one point and started the beginning of a chakra meditation, which caught the boys' attention. What was most fascinating about it was Spider Boy's reaction to her talking about Mother Earth and Father Sun. He said that didn't make any sense, she had it all backwards. "All planets and all moons are male, and all stars are female. Because the stars are made of gas and they are gentler. Planets are made out of rock which is harder." (Apparently gas giants are still masculine due to their rocky core.) From there we had a great conversation about masculine and feminine, talking about the active versus receptive energy. I love getting to see things through the boys' eyes — it opens my eyes to different ways of seeing things, and enables us to have even deeper conversations about life and the universe and the energy that connects us all.
"You are not a drop in the ocean. You are the entire ocean in a drop." ~ Rumi
This is a household of avid readers. When there isn't a book in hand, there are frequent requests to listen to stories, and failing that then stories are told by the boys themselves. However that content can vary from the gentle to the extreme depending on the individual and the day. Reading during Spirit Time is an opportunity to focus on spirituality and developing emotional intelligence. One example from this week was Wayne Dyer's I Am: Why Two Little Words Mean So Much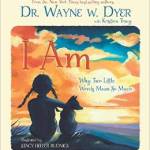 . While not what I expected, there was a great summary at the end of what I thought the whole book was about — the power of "I Am" statements and how what you say following an "I Am" influences how you feel and even how events can unfold. Dr. Dyer encourages you to "try on" a variety of "I Am" statements to see how they feel. When I tried it, I could feel my body vibrate at different levels; however, when Spider Boy tried it, it just made him uncomfortable to say things he didn't feel so he couldn't tell the difference. Instead, it became the basis for an ongoing conversation we've had all week — whenever I catch myself saying something that doesn't feel good ("Nobody ever listens to me!"), I call myself on it and reframe ("That would have felt better if I'd said 'Everybody makes mistakes sometimes.'") This book also kicked off a good discussion about Source energy. Spider Boy said, "I knew it was all around me, but I'd never thought about it being inside me too!"
We also reconnected with an old favorite of ours, Seven Spirals: A Chakra Sutra for Kids by by Deena Haiber  and Aimee MacDonald, which inevitably leads to a discussion about the chakras (Bean always chooses to learn about the Throat and Third-Eye chakras because blue is his favorite color, but Spider Boy is happy to talk about all of them), and On the Day You Were Born by Debra Frasier, which emphasizes our connection to all life.
"Lionel says his parents are vets. Sometimes, my daddy's a dog." ~ Baron Baptiste
We've loved many different yoga videos over the years, but haven't had as much success with kids' yoga books . . . until we met Baron Baptiste's
My Daddy is a Pretzel: Yoga for Parents and Kids. All the kids in the class are talking about what their parents do for a living, and the child whose father is a yoga instructor connects each one to a yoga pose. Having it be a real kids' story that the boys could relate to held their attention from the beginning, and then they wanted to do all the poses (which would have been a huge win if we hadn't had to get ready for school!) We've had so much fun sampling the different poses as time has allowed, but the Pretzel is the most requested. Only time will tell if it supplants Dead Bug Pose and Downward Dog as the perennial favorites!
"Summer fading
new friends' faces
lighten the way home." ~ Jon J Muth
Life has been a little more intense than usual around here the last couple of weeks, and we were in desperate need of settling down. When the idea to have Spirit Time came to me Tuesday morning, I thought I was a little crazy. How could we do it and still have time to get ready for school? But the truth was, we spent 35 of our precious morning minutes on Spirit Time that day and still were able to get out the door earlier than usual, so when the opportunity arose (read: early rising) to try again a couple of days later, I jumped at the chance and was met with similar success. This morning when we stumbled out a little groggy-eyed and ready for some weekend vegging, the boys chose to wait patiently for me with a book in hand. Spider Boy read Jon J Muth's Zen Ties to Bean, a sweet book that focused primarily on loving-kindness but also reminded me that when we at our busiest sometimes the best choice is to take a step away from the goal in order to better situate yourself for moving towards the goal. That certainly was the case for us this week on the mornings we chose to incorporate Spirit Time. I'm feeling much gratitude towards the pretzel-y nature of parenthood and the lessons I continue to learn. Namaste.
This post includes affiliate links — please know that when you click links and purchase items, in most (not all) cases I will receive a referral commission (thank you, thank you, thank you!).