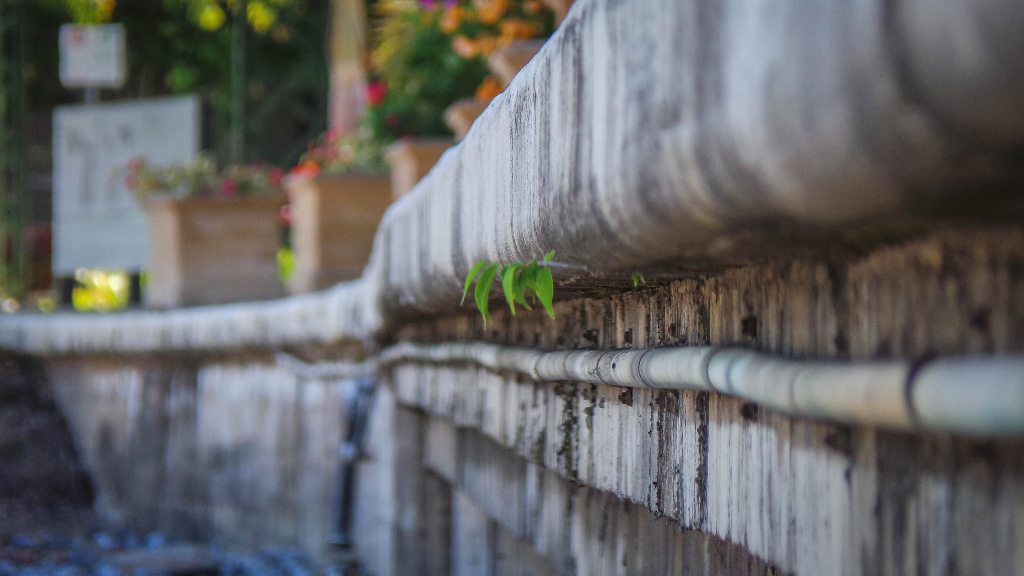 "Close the door on the past. You don't try to forget the mistakes, but you don't dwell on it. You don't let it have any of your energy, or any of your time, or any of your space." ~ Johnny Cash
I love January. Much like the "new school year" energy of September, the beginning of a new year has a beautiful blank slate quality to it. For many people, it only takes a couple of weeks for that feeling to wear off — hence the rapid failure of so many New Year's resolutions — but if you can harness that energy through setting your intention and raising your awareness, it can be an incredibly powerful time.
I have three rituals I perform every January. 1) A burning bowl ritual. It's a great way to cleanse yourself of the energy from last year as you move into the new year. This year I included my boys in the process, which was laughable as my 3-year-old discovered the joys of fire and I quickly had to move the ritual outside while they talked to me through the window. 2) Visioning. Fran Klos and I co-facilitate a workshop to kick off each year with guided meditation, visualization, journaling, and a vision board. It's a fabulous way to connect with your big picture vision for your life and for your year, listening to your inner wisdom to tell you what's up for you this year and set you up for whatever goal-setting rituals you like to do. And 3) Calendar readings. By far my favorite intuitive reading to do for both myself and others, I love the insights I gain about the big picture energy that this new year is presenting more universally, the personal energy that is coming up for each individual, and how those energies are weaving together.
So while January always has a blank slate quality to it, it is especially noteworthy this year as the energy coming into 2015 is emphasizing a separation from the past so that we can experience life from a fresh perspective. The past few years have been intense, often feeling like we were being forced to drink water from a fire hose. These years have changed us fairly rapidly, at the very least energetically, but for most of us tangibly in our lives as well. While societally we have spent the past few decades focusing a lot of energy on the past — psychoanalyzing ourselves and dwelling on our history, personally and globally — this focus is no longer serving us, and may potentially even be to our detriment. I'm not talking about not learning from our mistakes — quite the contrary. What I'm talking about is learning from our mistakes and then moving on. Really moving on. Rehashing what has already happened steeps us in the energy that created those mistakes and makes it difficult for us to really show up in a new way when the next similar situation arises. As Einstein said, "We can't solve problems by using the same kind of thinking we used when we created them." We need to fully separate from the old in order to truly experience the new, in part because we really aren't the same people we used to be and we can't really see that and experience what that means until we truly let go of what has come before and allow ourselves to use our new eyes to see.
What do I mean by our new eyes? It's as if we are all walking around wearing scuba gear even though we can now breathe under water. This scuba diver keeps walking through my head and my readings, clumping around in his heavy gear, gear that is pretty high maintenance to boot, and it's all completely unnecessary. The shear weight of it — can you imagine releasing all that weight, how much easier and freer you would feel in your endeavors large and small? Our awareness of this shift is at varying levels — some people are completely unaware, typically the folks who are clinging so hard to nostalgia of our past that they are fighting and resisting change in all aspects of their lives; some people are aware a shift is taking place but haven't seen much evidence in their own lives to understand what this means for them yet, perhaps not willing to embrace change until they understand where it is leading them; some people have taken their helmets off and are wide-eyed and amazed at how easily they are able to do things they used to really struggle with; and there are even some who have taken the whole suit off and are beginning to live their lives in ways that probably seem very strange to the rest of us. The news is full of reports that point strongly towards that first category, which can make it so easy to miss the shift that is taking place everywhere else. But it is going to become harder and harder to miss, and for most of us, we are going to find that we need to actively be a part of that shift. As Anais Nin said, "And the day came when the risk to remain tight in a bud was more painful than the risk it took to blossom."
So how can you tell if the pain you're experiencing is bud pain or blossom pain? That question can be answered with another question — which voice are you following, the one that wants to keep you small and reminds you of your flaws and how you're not good enough and all that, or the one that wants to push you out of your comfort zone into a place that is going to let you let your light shine in a new way? If it feels familiar (and ultimately icky), it's bud pain. If it feels new and possibly a little scary, it's blossom pain. That bud pain is only going to get more and more uncomfortable, and yes, it can be scary to blossom and you can end up progressing in fits and starts, but ultimately you get to emerge like a butterfly coming from its cocoon, with fresh wings that want you to fly and soar to new heights. How freeing!
Which brings us back to our blank slate. We are creating a new world, and we get to make choices about what that looks like. If we continue to operate from the level of thinking that created the world's current problems, we will end up with more of the same. But if we can show up with the eyes of a child, looking at each situation we find ourselves in with the freshest perspective we can muster, we can open ourselves up to new ways of perceiving the world around us, and new ideas about where we want to go from here and how we want to get there. It's funny because I think if we'd been struck with this energy a few years ago, we would have found it intense and possibly even a little overwhelming, but instead, after the bulldozer that's been knocking us down the past few years, this feels like a breath of fresh air. For me, at least, I feel like I've lost a pressure on my chest I didn't even know was there — I can breath so much easier with this energy shift, literally and figuratively. I find myself embracing Who I Am with a gusto that I didn't even know I had, standing tall and asking for what I need, asking how I can serve, and sharing my gifts from a well far deeper than I've ever seen it. So yes, there's an intensity about this year, but there's also a strong dose of intentional choice, and so I am choosing to see this year as powerful and empowering. It's all in your perspective after all.
Does this resonate with you? What kinds of new clarity (and challenges) do you see cropping up for you? What kinds of old patterns and baggage are cropping up for you to let go of, enabling you to be your own gardener pulling weeds? I'd love to hear how things are going for you. And if you're interested in gaining more insight into what all of this means for you this year, I'll be doing calendar readings through at least February 15th. And BONUS! Anyone who signs up for their calendar reading between now and then gets entered into a drawing for a free issue-specific intuitive reading to be used at any point in 2015. No matter what you choose, I look forward to hearing how 2015 is shaping up for you, and what choices you are making to help shift your energy and the energy around you towards the freedom and expansion that is becoming increasingly available to us all. Namaste.