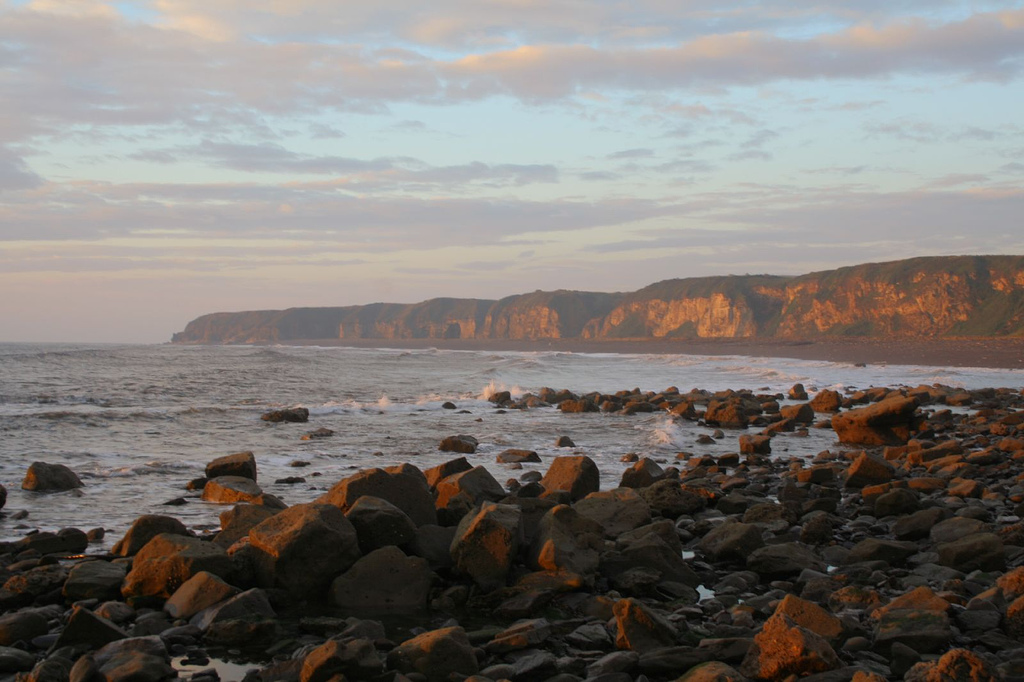 "When you find yourself in a hole, stop digging."
~Will Rogers
We all have those moments, days, weeks where it feels like we can't keep up, we aren't centered or grounded, we're separated from Source. I don't know about you, but when it happens to me, I have this sense that it will require a grand gesture to turn it around. Missed a few days of meditation? Then I must need an hour-long meditation plus two more hours of spiritual practice to catch back up. And then when I don't have the time or make the time for such a long practice, I judge myself as lacking and sink deeper into the darkness.
The thing is, of course, we're never completely closed off from Source and no matter how disconnected we feel, reconnection is literally only a breath away. Once the awakening has begun, once you've had a taste of the experience of your deep connection to Source, it doesn't take much to bring you back there. Here are a few simple tools you can use throughout your day to either help you remain connected or reconnect you as needed:
Breathing. We are constantly breathing, in and out, all day long, each and every day. It is something we are generally unconscious of, but try bringing your consciousness to this natural process, recognizing with each breath that you are alive in this moment, right now. Do this for a few moments or a few minutes, depending on where you are and how much time you have. It's amazing how this simple technique can bring you quickly back to yourself, to you as observer, as awareness, to the now.
Be Here Now. The key to happiness is to stay present in this moment. I find that a simple mantra can work wonders in helping me remain present when I find my mind wandering into past and future events. I've been using "Be Here Now" recently, although any mantra will work. I've also been playing with the idea that whatever I am doing right now, it is my life's purpose to be doing it, and so I remind myself of that as I work. It is a great way to turn any activity into a meditation and almost always brings me up out of whatever dark thoughts were trying to take hold in my mind into the space of light and peace that is always available in the now.
Music. Listening to music can be a quick and easy way to reconnect. Our bodies are energy and we are all vibrating. Music is also a vibration, and when the two vibrations meet, we can experience a deep harmony. I know for me there are a few tracks that from the first note I feel myself transported. If you don't already know what works for you in this way, I recommend exploring the many examples that are available these days developed with the intention of positively affecting people's vibration. My current favorite is Jonathan Goldman's Waves of Light, although I also enjoy the Brainwave Suite and the second track of Kelly Howell's Retrieve Your Destiny. The Globe Institute for Sound Therapy & Healing is a great resource as well. They have a collection of CDs available in their store with demos for you to sample. When you visit their website, they have a selection playing, "Awakening," that instantly transports me, and I often leave the page open in the background while I'm working so that I can stay in that sense of the divine no matter what I'm doing.
Nature. If you have a wee bit more time, try connecting with the natural world. If there's a park or a forest nearby, go for a short walk. Try taking off your shoes, feeling the grass or dirt beneath your feet. Connecting with the earth directly is a quick and easy way to literally ground yourself through the earth's energy. When you don't have nature readily at hand, try observing the flora and fauna around you. Flowers in a vase, a house plant, a pet, a bird outside your window — take a few moments to really experience these examples of life that can be found just about everywhere, using each of your senses. You may feel how they radiate energy just like you do. Or you may just notice their simple beauty. Whatever comes up for you, the natural world provides so many examples of the essence of life that it can become a great way for you to reconnect with your own sense of that essence within you.
The key here is really it only takes a moment to remember what it is we already know–that we are one with the Source of all life and that the only moment that truly is is this one. When we come into that awareness, we are in contact with the power of the universe, with the divine. Try playing with a few of these tools this week, maybe by setting up a reminder alarm to go off a few times throughout the day or by using them when you start to feel yourself slipping into unconsciousness. I think you'll find it only takes a moment to turn your day around. Good luck, have fun, and let me know how it goes! Namaste.
Originally posted on Jenn's Two Cents/Learning to Fly